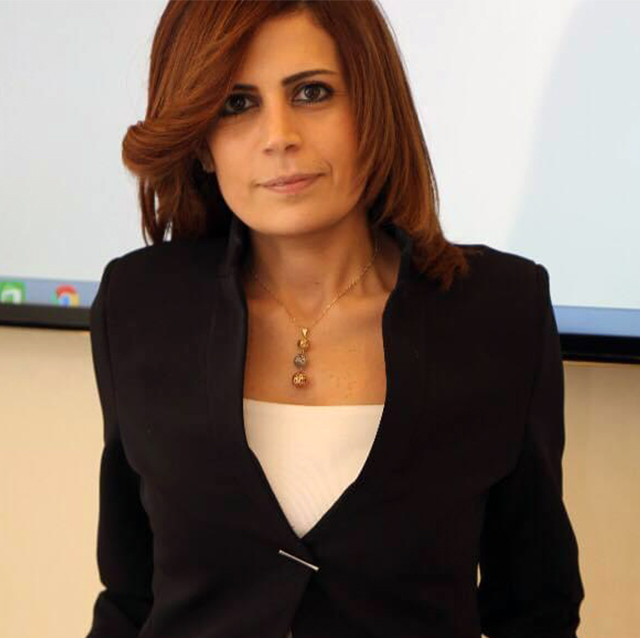 HANEEN NAJEM
Mompreneur
INTERNAL AUDIT AND RISK SPECIALIST
Miss Haneen Najem is an internal audit manager at a Lebanese Bank and university instructor certified as  Information System Auditor (CISA), Financial Services Auditor (CFSA), Control Self-Assessment (CCSA), Risk Management Assurance (CRMA) and Internal Audit (CIA). Miss Najem is currently a DBA Candidate at Ecole Superieure des Affaires (ESA Business School) and holds a Master's degree in Business Administration, a Bachelor's degree in Accounting and Finance, and MA in marketing and management.
Miss Najem has Fifteen years of practical experience in the Finance Industry covering Banks, Financial institutions, Insurance, where she served mainly in the internal audit management function, offering both assurance and consulting engagements. In addition, Miss Najem worked in the public sector as a Financial Consultant at the advisory unit of the Lebanese Parliament and served other institutions as a freelance consultant.
Besides attending several training courses, Miss Najem has undertaken various projects and research, drafted operational policies and procedures, conducted feasibility studies and risk assessments, in addition to conducting training seminars and workshops.
Driven by the passion and belief in the career, Miss Najem is currently the founder of "The Mentors",  a specialized Internal Audit and Risk Advisory firm that aims at providing Internal Audit, Risk Management, Internal Control, and Training Services to Institutions seeking to ensure enhanced business practices in the most cost-effective way.
"The Mentors" special emphasis is focused around firms with considerable operational risk exposures, restructuring firms, start-ups, SMEs, and firms seeking to achieve compliance, especially in regulated industries.
It seeks to provide a wide range of Internal Audit and Risk Management support services, Governance, Compliance, Strategy Consulting, and Business Planning, Performance Assessment and Improvement, Drafting Policies and Procedures, Risk and Control Assessment and Design, Monitoring tools and others. In addition, to training services - Public Workshops and In-house Training Programs - that cover major business topics and trends, in an interactive and practical way, more oriented to helping professionals add value to their current tasks and align with the market.