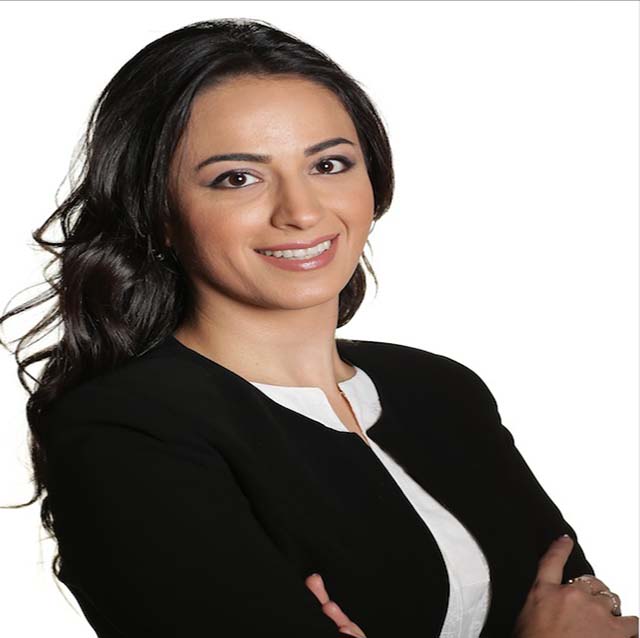 ALEEN ZAKKA
Mompreneur
Founder Of Net2work Solutions
Being recognized and unforgettable is what Aleen Zakka helps CEOs, diplomats, and business owners do. For over a decade Aleen has helped increase online presence for some of the biggest companies and executives in the MENA region. 
While many Arab leaders have focused exclusively on results, Aleen recognized that in today's business climate perception is reality, and business isn't just B2B or B2C but it is H2H (Human to Human).  The leaders who build a more compelling presence are more often heard, more memorable, and more easily understood.  As Aleen puts it "well-known CEOs build well-known companies." 
Aleen has a reputation for being intensely focused and goal-oriented. Today, her biggest mission is to expose Arab leaders to the world and make a real difference to rebrand the region globally and inspire the next generation of leaders in the region.  While many of the world's fastest-growing companies, most reputable CEOs, and wealthiest individuals in the world are in the MENA region, their recognition on the global level has been underwhelming. As a result, fewer people are inspired, less great products and services are sold, and fewer jobs are created.  As Aleen puts it "building a brand unleashes a leader and company's full economic potential and market possibilities." 
Aleen was the only Arab woman featured in the 2018 release Firestarters:  How Innovators, Instigators, and Initiators Can Inspire You to Ignite Your Own Life published by Penguin Random House and twice receiving glowing reviews by Forbes as well as The Huffington Post. 
Recently, she was nominated to receive WAW Honorary Award 2020 in London – Woman Appreciating Women, for her women empowerment initiative that she worked on during 2019, with more than 300 women in Lebanon through different NGOs, and personal efforts, and she was featured in the WAW book to tell her inspiring story among top 100 inspiring women in the world.
Aleen has been referred by many as the Middle East leading lady for online personal brand and reputation management. Her personalized approach, innovative insights, and commitment to clients attracted U.S. CEO Branding leader The Ascendant Group to tap Aleen as the head of their MENA division.  Aleen helps The Ascendant Group (A Founding Member of The Forbes Agency Council for top PR and Advertising Firms in the world) expand their footprint while also working as their key online brand strategist for some of their executive clientele which has included executives for Fortune 500 companies as well as a division of the global tech giant Tech Mahindra.  Aleen's other professional work has included the likes of top recognized companies in the region, as well as governmental projects.
A native of Beirut, Lebanon, Aleen holds a Master of Business Administration in International Business/Trade/Commerce from the IPAC (2012) and a Masters in International Business from the Lebanese Canadian University - LCU (2012).